What We Do
My husband Joe and I have a ministry called Shalom Revolution. Our vision is to spread a contagious passion for Yeshua (Jesus in Hebrew) and to spread a contagious passion for proclaiming the good news to Jewish people and gentiles worldwide. We do this through music, testimony and the preached word or teaching.

Our greatest inspiration comes from the book of Romans 10:1 in the Bible, which says, "Brothers, my heart's desire and prayer to God for the Israelites is that they may be saved." This is our hope and prayer as well.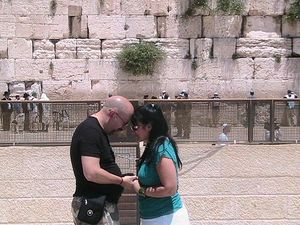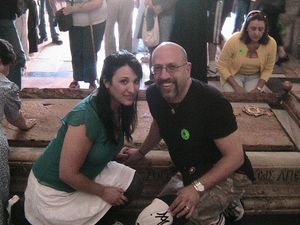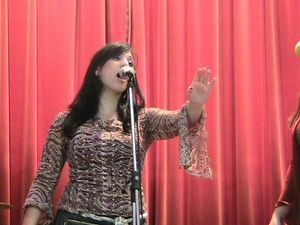 ABOUT US  (Short Version)

Joe and I have had the privilege of ministering together for over 11 years now at churches, congregations, and outreaches throughout the United States, El Salvador, Europe, and throughout Israel. We were both born in Brooklyn, NY, and were married in 1999. Since coming to faith when he was 15, Joe has held long-term positions in ministry from youth pastor to cell group pastor to missions coordinator. He also acted as road manager and group leader for the well-known Liberated Wailing Wall Music Tour (traveling music and drama team). Joe was ordained by Pastor Alex Rivera, Park Slope Christian Center in Brooklyn NY. He loves cooking,  loves the NY Baseball team, The METS, and loves to genuinely make everyone he meets feel like a million dollars. To read the longer version of "ABOUT US" feel free to scroll down.

TYPES OF PRESENTATIONS:
Full Concert of Praise: full 45-minute to a 1-hour concert of Messiah-centered music and praise to God. Optionally, for purposes of outreach, this would Include a brief 10-minute devotional from Minister Joe or your pastor/Rabbi
Mini Concert of Praise: Perfect for your regular service, anywhere from 3-5 songs of praise (approx. 25-30 minutes)
Special Song Selections: One or two special songs to compliment your congregation's service & to go with the message shared by your pastor or Rabbi
Worship Leading: 30-minute worship service in place of or to fill in for your regular worship leader. These songs will provide an experience for the congregation to sing along with and worship the Lord together, rather than original testimonial praise music. 
WORSHIP & THE WORD: During your regular service...any of the above options including a 45-minute Gospel message my husband, Minister, Joe Franco.*
*Joe Franco has worked behind the scenes and on the frontlines with worldwide ministries: Chosen People Ministries, Jews for Jesus, and WorldVision. His loving heart shines through every message. Joe has twenty-plus years of experience as a youth worker and missionary throughout the US and Europe, as well as extensive training in management and education.
What makes Minister Joe unique is his ability to unveil the Jewish roots of the Christian faith, with the purpose of enriching us and drawing us closer to Yeshua. A modern-day Ezra, (as I like to call him) Joe is gifted at taking something others view as complicated and making it plain & meaningful so that all may understand.

OUR ARRANGEMENTS:

Our arrangements are simple. We ask for three things:

- Help with travel
- Hosting or Inexpensive hotel (if more than two hours travel)
- Honorarium (In some cases, we will receive a Free Will Love Offering instead. Please call 615-377-1101 so we can discuss your needs and how we might best serve your congregation)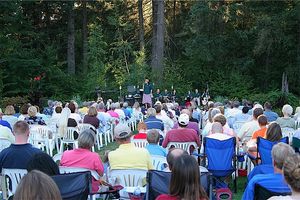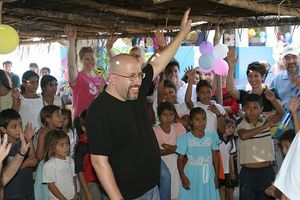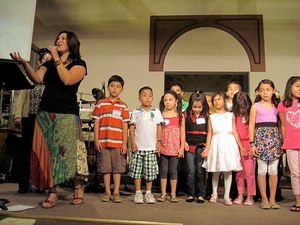 ABOUT US (Longer Version)

Since this page is about us as a couple, I have not included my story here of how I came to faith. I'll begin by sharing about the love of my life, and husband, Minister Joe Franco. Joe and I have had the privilege of ministering together for over 10 years now at churches, congregations and outreaches through-out the United States, El Salvador, Europe and throughout Israel.

Having been raised a devout Catholic and son of a wonderful caring Mom and Dad, my husband Joe always took an interest in the Jewish Roots of his faith and seemed to be born with a heart for Israel. As a little boy, his testimony is that he only had one addiction...oval tine! (A type of chocolate milk I think) He was a "good boy" and made his Mom proud.

When Joe was 15 years old however, he began to hate one person in the world more than anyone else. He couldn't shake this anger and hatred. This person he seemed to hate so much was himself! As he tells the story, he was too skinny, not one of the cool guys at school and as he puts it "not as good looking" as he is now. He usually gets a laugh on that one! I don't know why because I think he is adorable.

One day this hatred was challenged when he visited this Bible study/Christmas outreach at a church in Brooklyn. Joe was seeking to meet new friends but God had a better agenda. The friend he ended up meeting, a sweet pretty girl, talked to him all night to him about a God who loved him, cared for him, and wanted to be his best friend. She also mentioned nonchalantly that this God had talked with her and that he would hear God's voice too if He listened. Halfway between disbelief and surrender, Joe decided to pray the prayer his new friend told him about because he wished to open up the loving communications between him and the Lord of the universe. He wished to live a life of purpose and meaning and to feel the love of his heavenly Father.

He prayed something like, "Lord, if what this girl is saying is true, then come into my heart now." The ceiling did not part; he did not hear voices from heaven like in a Ben-Hur movie. But he did receive total peace like never before. He began to love the person who God made him to be.

Joe received such a peace and newfound value for himself, that he decided to allow the Lord to make him a vessel of that peace by sharing the hope that he had found. Soon enough, he was leading prayer meetings and youth groups and it became a way of life for him to be bi-vocational. He spent the next 15 or more years of his life as a corporate trainer by day and youth leader by night at Bible Studies and other exciting church events.

The year Joe and I met, I was a new Jewish believer and feeling empty inside, I had decided to visit a church around the corner from my Brooklyn apartment. There, at Trinity tabernacle church on graves neck Road, Joe was sharing with his youth and young adult group. Hearing him preach, I said to myself, "there is something normal about this guy." He loves the Lord but he is loving and not yelling at everyone. How can this be? Little did I know I would marry him a few years later. Joe reached out to me after the service befriending me and offering to give me cooking lessons (another long story). I felt loved and my emptiness was replaced by the powerful secure relationship with God I soon found.

From that day on, Joe spent hours and days and years praying with me and teaching me about my own faith and how Jesus Himself was Jewish. He began inviting me to sing special music at many of his preaching engagements and we were and still are a true team. Joe lead me to people who could teach me more about the Jewish roots of my newfound faith and we learned together that YES! I can be Jewish and believe in Yeshua (Jesus).

Birthed in the excitement of inspiring me go back to my Jewish roots, we were compelled to start our ministry called Shalom Revolution.
We saw how there was a real need in this world for believers to learn about the Jewish roots of Christianity, get a deeper understanding of Israel as the Olive Tree and to get a deeper understanding of Gentile Believers as in grafted branches. We also saw a need in this world for believers to develop a passion for sharing the good news, ministering " to the Jew first and also to the gentile." (Romans 1:16)

Joe and I have been married for 11 years now and have a little girl named Bella. Joe loves the NY Baseball Team, The METS and cooking. I love Joe and we both love serving the Lord and His people.

HOW WE CAME UP WITH THE NAME SHALOM REVOLUTION

Our ministry is called Shalom Revolution which figuratively speaking means "a peaceful revolution." The word "Shalom" means peace. The word revolution, from the Latin revolution, is "a turn around" or change of power. It is heart's desire to inspire everyone we meet to turn to and understand what it means to have a relationship with the prince of Peace, our Lord and Messiah, Yeshua (Jesus in Hebrew)

Thanks for checking out this info about our what we love to do.
Your servant in Messiah,

-Michelle Gold