A song comes to mind: "Why are there so many songs about rainbows....someday we'll find it, the (Jewish) connection...the lovers and dreamers and me!!!!!" (giggle)
Do all roads lead back to Judaism and a Jewish connection? Maybe you have been wondering about your own connection. Maybe you or someone in your family recently had your DNA background tested with ancestry.com. Or perhaps a major life event or your love for sharing your faith has you curious about your Jewish roots. Perhaps you are Jewish by birth and this is something you are vibrantly aware of. If so, I look forward to your feedback.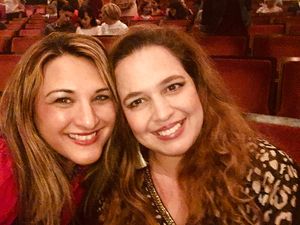 It's indisputable that all Christians are becoming more and more aware of the Jewish roots of their faith. As a direct result of social media, great authors & books on the topic, and anointed, informed Pastors & speakers, these days, most believers know that Jesus (Yeshua in Hebrew) is Jewish. Some people I know might be surprised to learn this but most of my friends agree that Yeshua never converted or meant to start a new religion. He was born to fulfill over 500 divine Jewish predictions (AKA: prophecies) of Messiah including my favorite Isaiah 9: that a son would be born to redeem us and that He would be called mighty God, prince of peace.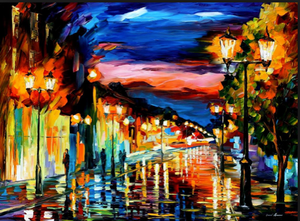 The first believers in Him were actually Jewish and known as part of a movement called "The Way." (Based upon the well-known statement by Yeshua "I am the way, the truth, and the life. No one comes to the Father except through Me." John 14:6) As I visit different houses of worship in the U.S, I am sometimes and saddened and other times pleasantly surprised- how some of the great leaders are making people aware and yet some are mistakenly FORGETTING to teach (omitting, leaving out completely) this known fact: that believing in Yeshua connects a person with their Jewish roots. I'll share more on this below.
But first.....I want to share how ecstatic I am about some fairly new statistics emerging and lighting up my life. 
I have hardly studied the topic enough to share it flawlessly but I will share what I've learned so far.  I think there are very few people out there making these facts plain and understandable. Because it benefits us to truly understand our roots, I'm going to give it go. I don't know about you but this is all NEW news to me!
When googling the Jewish Spanish connection, my heart beats with excitement because there is a plethora of evidence arising to display that AN ASTOUNDING NUMBER OF SPANISH PEOPLE HAVE JEWISH ROOTS.  Because I love the Spanish culture (dance, music, food, and more) and grew up learning the language (though never aced it) I guess you could say I'm a "wannabe." (feeling silly to admit but keeping it real) Just one out of many google searches on the subject unearths this eye-opening headline: "A Surprising Number of Latin Americans Have Jewish Roots, Study Finds." I read as  articles that I could find to read. But soon my eyes tired out from these long-winded blogs, written for doctorate level students.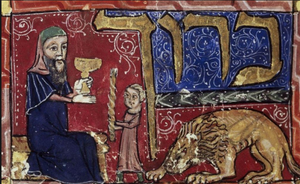 Closing that window on my computer now,  the windows of my mind take me back to a handful of incredibly inspired and highly studied preachers who have shared the very same fact from the pulpit. They all talk about the large population of Spanish people who come from a long line of "conversos" -men and women who were forced to convert to Christianity in Spain many centuries ago. A side note here: It's sad that anyone would FORCE anyone to believe because Jesus Himself did all things in love and gentleness. But that's another point for another very important blog. A person ought NEVER to be forced into anything and may everything we say and do be through love & by sharing our own experience, strength, and hope.
Back now to the massive amounts of evidence of the Jewish Roots of Christianity... when I was homeschooling my kids this year and began to uncover the American holiday THANKSGIVING,  It dawned on me how similar it was to the Jewish holiday of SUKKOT. In my research, I uncovered a preacher talking about the connection. (Integrity Records Artist, Paul Wilbur has a  monthly online and Live worship service bringing together every nation of believers.) I stumble upon an airing confirming my suspicions. A highly respected preacher at Paul's gathering proclaimed that even Columbus might have been Jewish! I will try and find it and link back to it later. Here is an article I found for now. There's really no proof. it's speculation but very convincing to me.
As I said, I had also been wondering if THANKSGIVING was not originally SUKKOT, meaning, the first explorers who came here might have been Jewish and Spanish. Thanksgiving celebrates the harvest and so does Sukkot. If the pilgrims read the Bible as storybooks tell us, then they would have read about Sukkot and they would have known. It's not too far fetched at all. If it's true, America has Jewish roots as well. These again are just my speculations. But it makes me wonder.
I am, however, confident of- that ALL CHRISTIANS HAVE SPIRITUAL roots in Judaism because as I mentioned above, our Messiah is Jewish. Our biblical ancestors are Jewish. And in the New Covenant, (AKA The New Testament) the first five hundred believers in Yeshua were Jewish and according to the biblical fact, Mathew, Mark, (possibly Luke), and John were Jewish believers in Yeshua. Another great reason to stand with Israel and the Jewish people.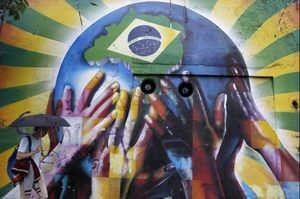 All this to say, I would be remiss if I did not add the following truth: Jewish roots or not, No matter what country you are from, no matter the color of your skin, or what people group you identify we are all made in HIS image...God loves ALL people of EVERY NATION. (Genesis 1:27) And if you believe in Yeshua, you know that He prayed we would all be one and that we are one in the OliveTree. YOU ARE CONNECTED TO GOD and that is most important.
God rejoices over ALL  who come to Him. (Zeph. 3:17) We are equal in His eyes and we are brothers and sisters in Him. We are also connected by love and grace and do not lack any good thing. We must rejoice in this and never become too proud to embrace God's people, even those who are rejecting him but will soon one day believe and be saved. (Romans 11)
So why do I write this blog today? For my friends who have not yet taken the time to find their roots, it would be such a loss to NOT know who you are. Every child of God, every living being deserves to know and would be privileged to know their roots. You, my friend need to know who you are. And if you haven't heard it yet, I would LOVE you to know the real benefits of being a child of the King- forgiveness, heaven, and DIVINE CONNECTION with Him.  I am called to share the good news with my Jewish people and with every nation. It is becoming vital for me to share my faith with my Spanish friends more than ever as well. I pray you are inspired to embrace your roots and share your faith in Yeshua as well. His life and atonement for us is the completion of all.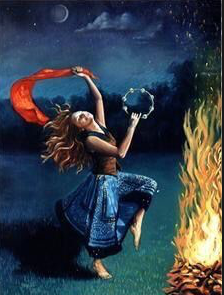 LIFE APPLICATION: WHY DO I NEED TO EMBRACE MY ROOTS?
BIBLE STORIES COME ALIVE & POWERFUL EVERYDAY LIFE 
All the fabulous Bible stories come to life when you understand their contexts. For example, just knowing that the communion was birthed out of Yeshua's Passover Seder - that when he lifted up the cup of redemption and asking us to drink of this cup in remembrance of His atonement, it was a celebration of freedom from the slavery in Egypt and from our old sin and shame. How cool is that? 
 I pray for anti-Semitism to be eradicated one day very soon. It's a powerful thing to know that your Messiah is Jewish because it bonds you in love for our Jewish brothers and sisters, many of whom are forgotten in these last days. Because you love Yeshua, you love all of His people, every nation, and especially Israel.  I pray you always stand for Israel and the Jewish people as the days become more evil. 
In Summary, no matter your background,
YOU ARE A POWERFUL FORCE TO BE RECKONED WITH when you know WHO you are and WHOSE you are when you KNOW the Lord, your God.
Stay connected to your people, your nation and your God (who is Adonai, our healer, our King, our Messiah, my everything)
All my love,
Michelle Gold
 
PS- I've recorded a Spanish Album with some Hebrew, with scriptural, testimonial songs and a Gospel Message on the back. For such a time as this, I want to bring this music to Cuba and I need your prayers for the remaining amount for manufacturing. Love you to share the good news with me if you are able and feel lead to give. www.michellegold.com/GIVE
Credits:
Paul Wilbur's First Friday online Service w/ teaching
First painting: Leonid Afremov
3rd image borrowed from www.widewalls.ch
Read more by me, Michelle Gold here   Check out my book on finding myself, my Lord and my Jewish Roots here