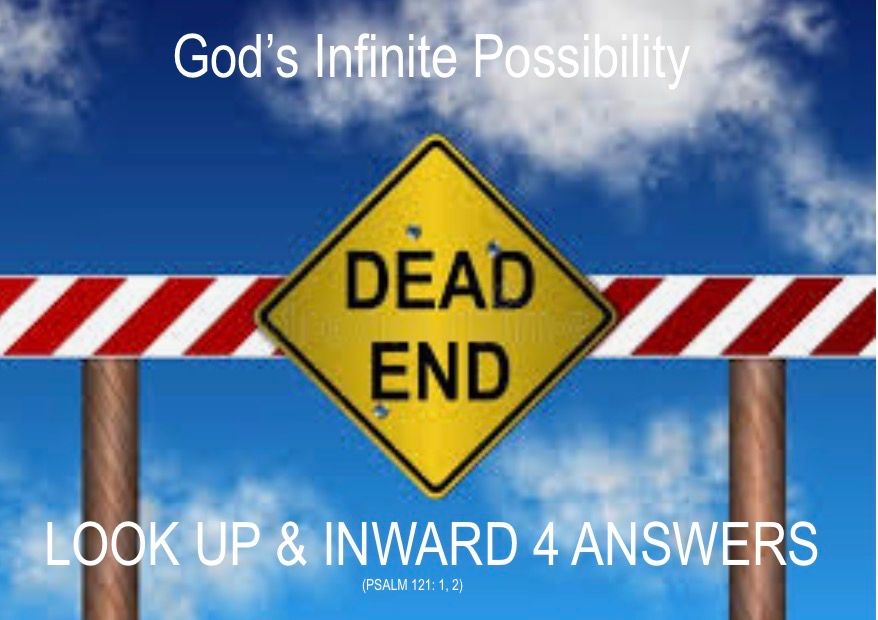 When life hands you what feels like a dead-end…you have choices  
Usually, we get up inside our heads. The itty bitty committee has a "poor pitiful 
Me" tea party and determines we are stuck.  
We remember some sorrow of our past and it seems silly to move forward so our heart believes.  
I have felt this in my music Ministry for some time now. I think it's because I'm not your average artist. I'm not the one who just wants to sing! As a first-gen believer in Yeshua and survivor of the pain of date rape, bullying, and family crisis as a teen growing up, I have something more to say that doesn't fit in a song.  
What God has given me is not just the music and the rhythm. He's given me a story to lift up the downhearted and hopefully prevent one person from giving up on life.  
********************************************
"But now, God's Message, the God who made you in the first place, Jacob, 
    the One who got you started, Israel: 
"Don't be afraid, I've redeemed you. I've called your name. You're mine. 
"When you're in over your head, I'll be there with you. 
  When you're in rough waters, you will not go down. 
When you're between a rock and a hard place,  it won't be a dead-end— 
Because I am God, your personal God, 
The Holy of Israel, your Savior."     Isaiah 43:1-4 Excerpt from The Message Version 
********************************************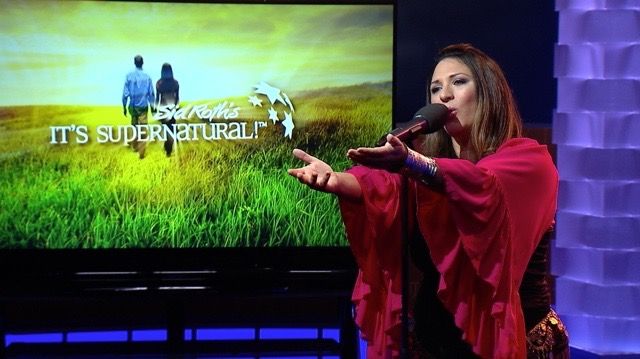 Today's verse…that God is promising NO DEAD ENDS is to me like water to my soul. It's a relief to me that I no longer have to fear or struggle with understanding the mystery of my future.  
In my own rhyming words.. "all the days ordained for me were written. In your book before one of them came to be." (Scripture promise in Psalm 139:16b, From the song: YOU KNOW ME) 
I can see relief written in the sky. God speaks to me thru movies. In the sky, I see Surrender Dorothy from the wizard of oz. The Dorothy letters fade. I see "Michelle gold" and I see the face of a loving God behind the clouds.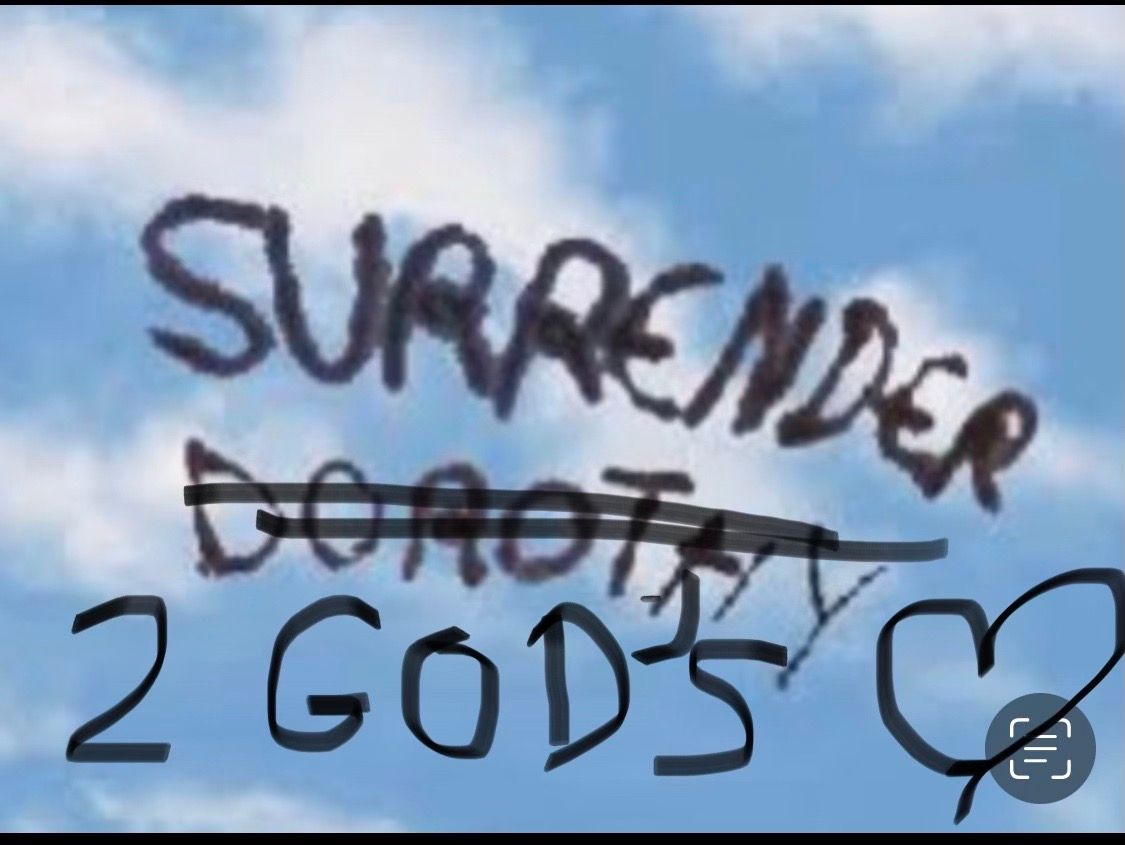 My prayer  
Abba Father, I release my fears of what is happening and what is to come. I take my actions but I let go of the results. I surrender all….even when it feels like I am between a rock and a hard place. YOU ARE THE ROCK of my salvation, a strong tower, and my deliverer.  
I surrender even in the not knowing what is ahead. I trust you for new meaning in my life and new works beyond the great joy of motherhood. I rest in you. You are my peace. You are my God of infinite possibility when I fear a dead end. Amen.