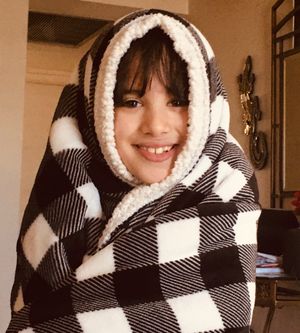 Shalom my friend! I've been a bit too silent lately but Im writing to let you know I have not forgotten you and I am praying for your strength during this season.
In the midst of what very well could have been a happy season...renovating our house, Corona Virus has stricken so many innocent people, my heart breaks for those who are sick and suffering.  It feels as if FEAR  has seized our cities, our country and our nation.
While at first, I felt so excited to pick out new flooring, to replace water logged cabinets, and  to finally get impact windows to keep our family safe from the hurricanes in FL, that excitement for me has disappeared.  As I talk to friends and acquaintances and hear stories of friends in other states who are tormented by what the future might hold for them,  I remember that material things are nice but in the end, it's all rubbish compared to everlasting life and the promises of God." What good is it to gain the whole world yet lose your soul?" Yeshua once said.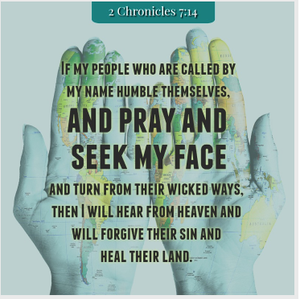 It is totally and completely human nature to feel alarmed and frightened. The media often makes it worse without meaning to. We hear more about death and less about life and survivors. We fear losing our loved ones and feel helpless at times. However, God does not want us to worry or fear. He does NOT want us to worry about the food we eat, the clothes we wear and about our health but only to be wise.
So how do we shake this fear? Truly,  our healing and happiness come from a Perscription given to us in the scriptures. In addition to praying as we give our worries to God on high, there is the practice of setting our minds on spiritual things. "Set your minds on things above, and not on earthy things, is one of my favorite scriptures. Our citizenship is not on this earth but in heaven. (Philippians 3:20-21)  We often pray "Our Father in heaven...THY WILL BE DONE, because we learn to trust He knows what is best for us, even if his healing means we are making our grand entrance to our mansion in the sky.
But the question remains for my skeptical friends today: Diana Ross sang a song at her concert the other night asking "DO YOU KNOW WHERE YOU'RE GOING TO?" if you do, then you don't have to be afraid. If you do not know God in a personal way, would you like the reassurance of knowing that if today is your last day, you have a future hope? There's a God who loves you and he is proposing to you at this very moment! He wants to be your Messiah and your ever present help in times of need. (Psalm 46)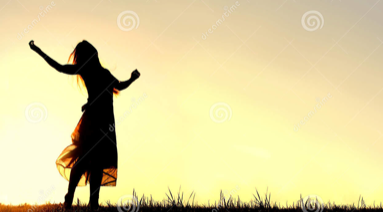 All you must do is confess with your lips that He is Lord, and YOU WILL BE SAVED.  
Since the day I received this hope of heaven for my future, By His spirit in me, ALL FEAR is DEFEATED. Corona (meaning CROWN) may be a poisonous virus, but Yeshua wore a crown of thorns for us, making atonement for our imperfect sin-sick soul. He removed the curse of death, depression, shame and fear and He has called us ROYALTY. Do you BELIEVE this? Then let us be brave.
If you said yes to Him today, then the same power that raised Him up from the dead, now lives in you and you will NOT be defeated. Let us pray and set our minds and hearts on things above.
*************************************************** 
Let's pray: 
Avinu Malcheinu, my Father and King, I ask You to remove all fear in me today. Lord,  let me fix my eyes upon YOU because you are the author and finisher of my faith- the orchestrator of my life,  the most high and mighty God, who is able to save us. You are my EVER-PRESENT HELP in times of NEED. Help me to believe and stand on your promises in Psalm 91, a promise of Your protection in times of great danger. And let me not be afraid of death but instead. let me SEEK TO LIVE in YOUR LOVE, my Abba, and under Your wings. 
YOU ARE MY SAFE PLACE. Amen.  
*************************************************** 
TO HEAVEN c 1999 Michelle Gold (From Album YOU KNOW ME)  Listen now! 
There's a place of no more sorrow. 
There's a place of no more need. 
So wipe your tears, it won't be long... 
The highest place for those who have suffered; He said blessed are the meek and strong  
So have no fear, God is always near. 
It won't be long before He comes to rescue you with open arms 
He'll take you up into the air where love is long and life is fair 
TO HEAVEN, your castle on a cloud.... 
TO HEAVEN...acoustic version, Ministered LIVE in FL