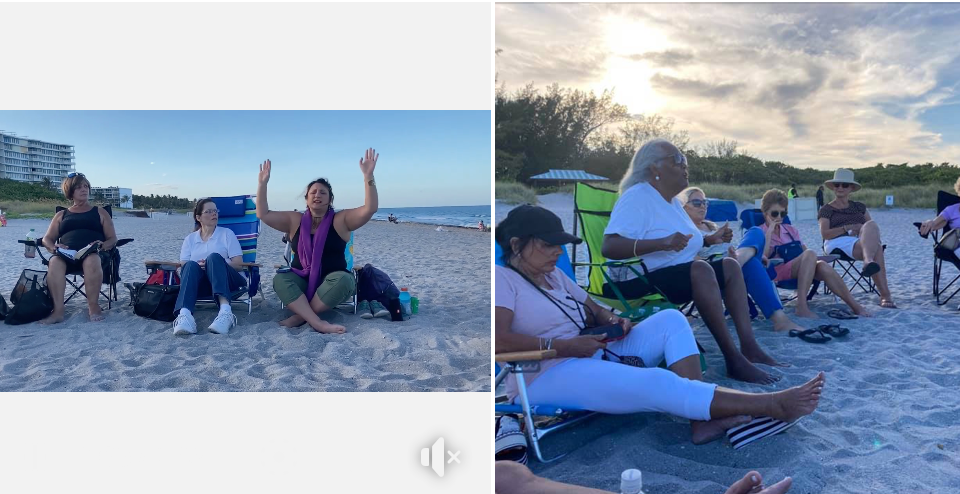 I came across this article just now because in my heart, I was grappling with the reality that more and more people are watching church and temple online. I wanted to see what (if anything) is lost and what is gained.
First, I will speak highly of gathering in a building. Saturday or Sunday meeting together is an awesome time to be uplifted. YES! I have gone to church or Messianic Temple some days feeling so down yet walking out like with God's help, I could rule over all evil and principalities! Ive known the joy and strength of meeting in a church which also encourages community. One of my favorite Messianic songs is "Hine Matov U Manayim shevet Achim Gam Yachad!" based on the scriptures that it IS good and pleasant when brethren dwell together. I also occasionally enjoy temple online.
                                           
But this pandemic has REMINDED me of one HUGE NEED that some buildings/services are NOT catering to and that is the need for community. We often visit other people's congregations and churches and I'll be honest with you. No matter how good the preaching is, my family very much dislikes going to a service and then going straight home, never to have spoken with anyone, never to chat, never to pray with anyone. We find that sad.
That's why the Messianic Movement has attracted me...not just because of the worshipful dancing for the Lord but because of the ONEG- the time of breaking bread together after service. (Some have had to cancel this during COVID but hopefully are re-starting soon with proper safety measures (plenty of hand sanitizer and careful serving) 
My point being:  I've seen more healing and more changed lives during those little fellowships than I have in the main service. Yes, people need uplifting via the message. But Im grateful for the Pastors and Rabbis who have acknowledged the need for fellowship which allows us to sit and talk/ reason and pray together. 
Let's just face it: I would argue that MORE COMMUNITY & MORE CONNECTING is what we all need. Whether we go to saturday or Sunday church online or not, there's nothing like a small online or home group to TRULY CONNECT us. This article I came across today on the trends of the modern church have made this clear to me. The reason I go back to the building is because 1- I love to hear the Word of God from my favorite leaders but equally so: 2- I want to connect with my community and make a difference. 
Moving forward in 2021, now that we are beginning to take our masks off, whether you go back to a church building or watch online, I want to encourage you to find REAL CONNECTION and REAL COMMUNITY with healthy believers who will care about and value you for who you are and for WHOSE you are!
I believe Yeshua wants us, to hear the Word of God in truth and in spirit at a service AND just as urgently, the Lord wants us to connect, be BUILT UP, STRENGTHENED, & PREPARED for every spiritual battle going forward. This can be in a small group, home bible study, online bible study, social gathering w other believers, after service coffee time & more. But let's not ISOLATE & let's not forget as the Barbra Streisand and Bill Wither's song says, we are people who need people and people need somebody to lean on!
Let us go forward and build up our brothers and sisters and rebuild the Body of Messiah post COVID. Our love for each other is more important than the building we walk into. We are God's temple.
This blog was inspired by the article  https://careynieuwhof.com/8-disruptive-church-trends-that-will-rule-2021-the-rise-of-the-post-pandemic-church/
Your friend, Messianic recording Artist, Author and Homeschooling Mom, Michelle Gold