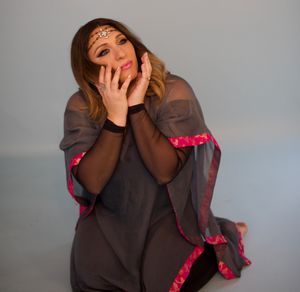 Sitting here with feet up, blessed to be in recline next to my little puppy and finally listening to the completed music for the PRESENCE album & outreach project. A multitude of incredible *friends have helped me put this together from songwriters to producers, photographers, and even jewelry makers who wanted me to wear their designs! There have been TONS of emails and texts, lots of decisions about which scriptures to include, straining and at times even arguing over single words, phrases, outfits, jewelry for photos. 
Never-ending thought has been POURED into the CRAFTING of  this"PRESENCE, the album and uniquely so, because I wanted all my friends who are suffering during this co-vid crisis to be abundantly encouraged and blessed like NEVER BEFORE!
It's no wonder that this morning, as I made my final tweaks, I began to get angry at myself!!!!! So much time was spent designing this music to touch hearts, I have not had a moment to plan HOW I AM GOING TO SHARE IT!! I did not plan or hire someone to get the message out to the friends and strangers that I love. This music is a GIFT from my father (who passed away last year at this time) to the world and even more, from my Heavenly Father.
I want everyone in the world to hear it because the lyrics are all mini sermons crafted around the scriptures that mean so much to me. I believe these are healing scriptures and words.
There are scriptures about rejoicing in hard times of poverty (Hab. 3),  pushing through when you feel unheard in "You Answer Me," standing up to abuse and against sex trafficking and molestation in "Tikkun Olam, (based on the scripture promise that the defiled will not enter you again) and overcoming tragedy in "Even If" inspired by Daniel 3). The album gets more and more hopeful from song to song...comforting those who listen to "Be Still" and know that the Lord is still on the throne and mighty to save.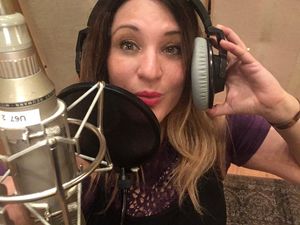 Songs my father loved like "When You Believe" and Hallelujah follow with hopeful messages about the loving mercy of our King and HIs ability to see us through the impossible. Hallelujah is the good news of Messiah with Messianic lyrics, boldly inviting the listener to consider "Maybe you've been listening to my voice as I sing...Yeshua He has risen, Hallelujah!." The last song, Center of My Life, a song I co-wrote as a new believer coming to faith is a song of TOTAL SURRENDER. "You are my comfort and my King, the reason why I sing...like the earth around the sun, I REVOLVE AROUND YOU, MY FIRST LOVE," is the chorus lyric. It's a reminder that our happiness is never found in people, places and things, but in our loving God.
As I prepare to upload this music for thanksgiving- as a gift for any donation people can afford from ZERO TO $100, WHATEVER people are truly able give- even if it is nothing, I ask myself, "Have I done enough?" Am I trying to be or do more than I can be or do? I'm just a little Jewish girl without a formal record label or company or publicity team. I'm a homeschool Mom in love with the Lord and hardly have time to do more than sing and testify. I count it all joy!
Following this question in my soul,I had a short talk w God , sharing my concerns and decided to share this with you in hopes that you will receive this gift from my heart to yours. I felt the Lord giving me peace today and reassuring me, we can only do so much. We simply take action to help those in need and at some point , we must let go and  let him do the rest. For He is the healer.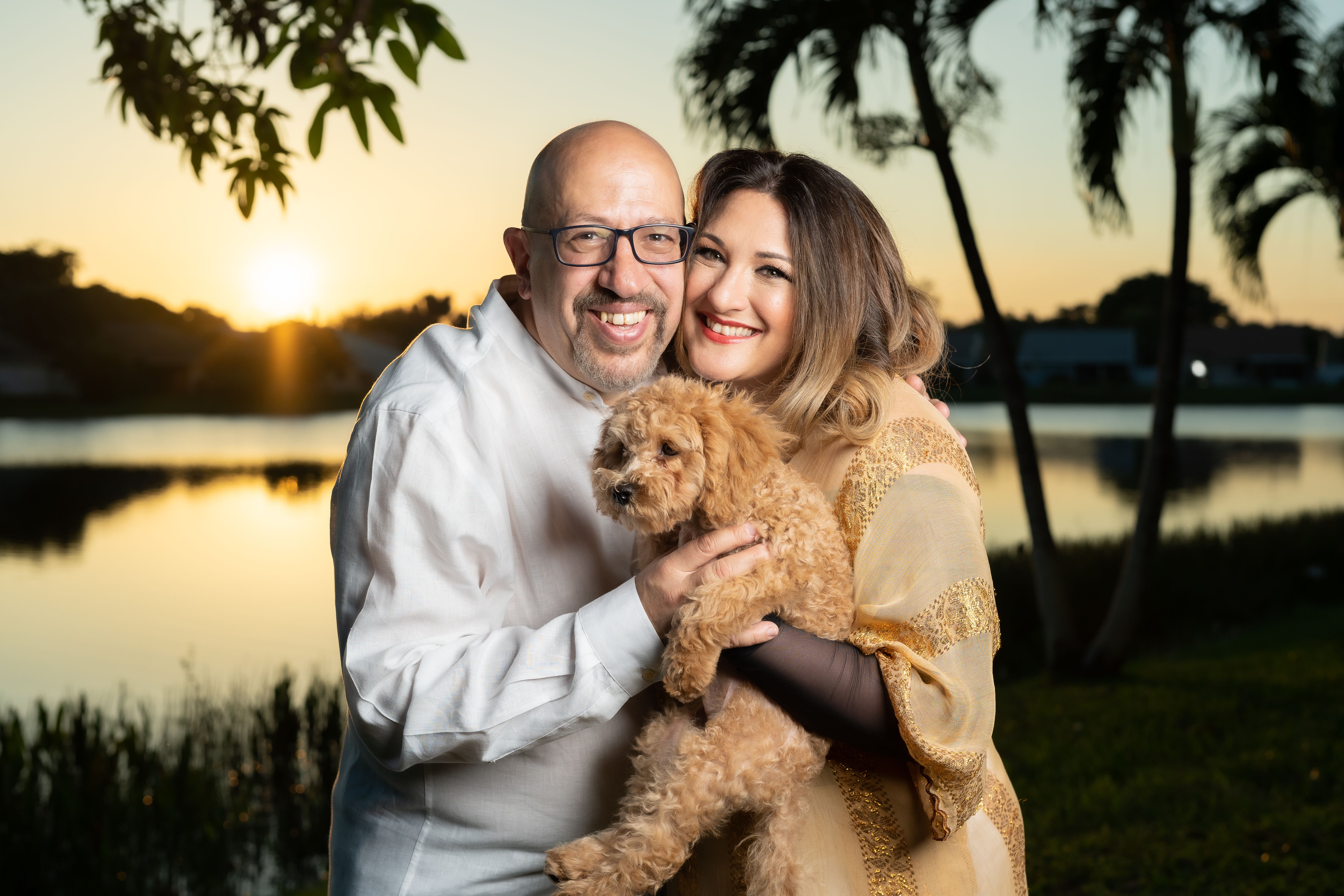 Mickey (my golden doodle) and I went for a short walk and I continued to listen for God's voice. And then my answer came. Someone's sprinkler system went on and in the heat of the FL sun, Mickey and I felt the refreshing, revitalizing, gentle  water on our face and arms. Then came a breeze.
A gentle nudge from the spirit within me said "Our lives and the love we have to share this Thanksgiving  are like that sprinkler system to the world. It's the small things we do that make the largest impact. Each time we smile, sing, pray with someone, give. a listening ear to someone in pain, we  shower them with love, kindness, and healing where they can sense God's
PRESENCE.
Get your download of the music from "PRESENCE" now and spread the word!
www.michellegold.com/music
********************************
Partners: Hy & Ruth Gold, Elaine Swiers, Ken Switzer, and more (formal list to come)
*Co-writers: Dan Needham (also producer), Sue Samuel, Karin Paparelli, Michele  Jaffe, Joe Franco, and more
Spiritual & Music Advisors: my husband Joe Franco, recording artist Nate Jackson, Rabbi Matt Mckeowen, Engineer: Paul Kronk, & Soprano and voice coach, Lisa Bryce
Jewelry Makers: Jill Zaleski, Fatima Fashion
Photographer & Stylist: Liz Kane & Barbee Shop Salon
Make up artist: Lee FX
Engineers: Paul Kronk & Kent Hooper