Sing Like Gold!

Michelle Gold here inviting you to join my new ZOOM voice technique & Performance Classes! 

Use your gift of singing to bring joy to the world, healing to the sick & hope to the needy while laughing away the hours of learning!  My, positivity, patience, experience & love & care for my students make me someone you can trust. I hope to create a space where you can feel safe, have fun, and learn something amazing.

FOR A LIMITED TIME ONLY:
Get the first 60-minute lesson for only $40. Regular Lesson prices are one dollar per minute at $60 or if you purchase a package of 4 lessons at a time, get $40 off and pay only $120. Schedule now by texting 615-383-4812. Current Availability is on Tuesdays noon-eve and Friday afternoons 1-5.

Limited to 8 students so set up your trial lesson NOW!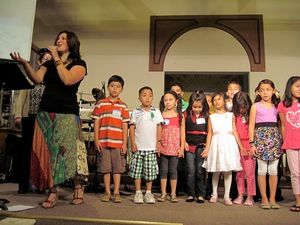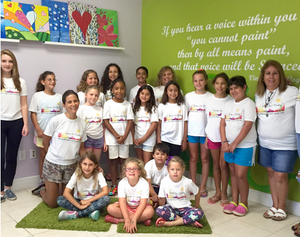 COMING SOON… iVOICE  CLUB!
What will we do together:
Fun Vocal Warm-ups
Proven Performance/Voice Techniques
Musical Theatre Games
New Songs
Opportunity to perform in end-of-semester recital for parents & families (group and solo singing)
What will my child/teen be learning?
Your kids will learn:
how to sing & perform with confidence
The ability to work as a team while developing life-long friendships
how to sing high and low
how to sing with freedom & power
discovering  & learn about song lyrics, which serve to empower & inspire young girls & boys to be all they can be!
All Lessons are recorded via mp3 and emailed to students upon request. Video also available

CALL NOW IF YOU HAVE A RECOMMENDED LOCATION  (or email info@michellegold.com)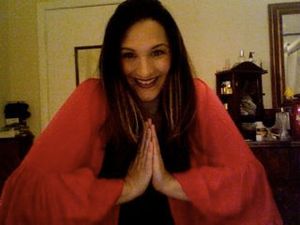 *************************************************************************************
 
*************************************************************************************
MY BACKGROUND & CREDITS:
Credits: Appearances on Discovery Channel, CBN, McDonalds GospelFest, opened for Lena Horne & Gladys Knight and Paul Wilbur, 
two albums on itunes, galillee of the nations & new music Autobiography distributed on Amazon.com, "Finding Gold"
Performing Pop, R&B, Gospel & Broadway since 1987
Bachelors in Classical Voice from Manhattan School of Music in NYC
Music Director for U.S. and European Tour 2006
Teaching Private Voice for 15 Plus years in NY, Nashville and Florida

A FEW OF MY FAVORITE COACHES:

o Lorraine Ferro (performer and writer for top CCM singers)
o Tom Jackson (Christian Music's most well known and respected Performance Coach)
o Tom Cleveland (Nashville's Top Voice Therapist from Vanderbilt Voice Clinic)
o Anat Keidar (NY Eye and Ear Hospital, Dr of Voice therapy
Hilda Harris (Metropolitan Opera singer)
My motto is this: "There's nothing we can't do together!" So let's get started!
Email me with a question
Cancellation Policy:
Students will be charged for "no shows," if they do not call AND if students cancel for any reason other than sickness or emergency.
In the case of sickness or emergency, students will certainly be given the opportunity to schedule a make up session.  Please cancel any lessons 24 hours before the lesson if possible and please do so via phone or voicemail. Emails and texts are great for communicating but please do not use these for cancellations. Thank you!